The end of the year time is family time or you can party it out with your friends or loved ones. Well, whenever the festive season approaches, people start worrying about their budget. With Bribie Island New Years Eve 2020, that's not the case! You can have a gala time with your choice of people at comfortable rates.
Don't forget to bring your kids so you can enjoy the splendid afternoon and party time exploring all the goodies on offer from stall holders in the New Year Eve market. You may shop for some best items on discounted rates and then gift those to your loved ones. Besides, there are many events and games your kids can be a part of.
Best New Year's Eve Fireworks
The Sandstone Point Hotel Jetty is one of the best places to stay in Bribie Island for New Year celebrations. There's an event called 'light up the passage' that assures the most spectacular sight of vivacious explosions of colors illuminating the sky. Your eyes get dazzled with the colors in the sky and the entire thing makes you feel like in heaven.
This place manages two fireworks events – one at a kids' friendly time at around 8:30 p.m. and the other during the midnight hour, when you can simply hold the hand of your partner and enjoy the magnificent sight.
To stay and celebrate here in good hotels, find best hotel deals here.
New Year's Eve Dinner and Party @ Bribie RSL
The menu for the Bribie Island New Years Eve Gala Dinner 2019-2020 looks jam-packed. You can savor some sumptuous snacks and beverages of your choice and try some traditional cuisines too. You can relive the best celebration time by savoring some delicious meals with your friends or family.
Savor the last delicious meal of 2019 in Botanic where you can enjoy a lot of entertaining music that makes the atmosphere live and juicy. The celebration of Bribie Island New Years Eve 2020 continues until the countdown and this makes your night an unforgettable one. Try some Botanic dining specials (including amazing cocktails) with free entertainment.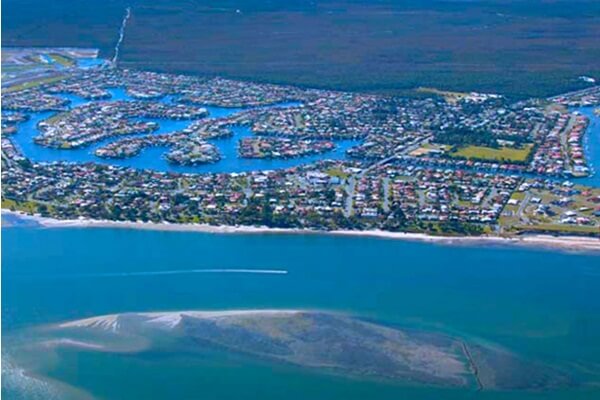 Nearby Accommodations and Hotels
Bribie Island New Years Eve Party 2019-2020 doesn't leave you disappointed. You can book a room in few nearby hotels too such as On the Beach Resort, Allamanda Lodge and The Golfers Lodge.
We suggest you to check this page for best hotel deals.
The Allamanda has the best water views to cherish for New Year 2020. If you have some time left, you can plan to visit few points of interest.
Article first published on December 9, 2019.