Maldives – is definitely a paradise location for beach addicts. This place is also termed as one of the most chosen destinations for regular beach visitors. Not only preferred by the honeymooners, but this place is also spotted as one of the most favorite family holiday destinations.
Besides lazing around on a beach under the warm sun, you can also opt for many water adventure sports activities such as scuba diving, wind surfing, sailing, and snorkeling. Kihaa is one of the most preferred hotels located on this coconut-shaped island. The surrounding is lush green and full of vegetation.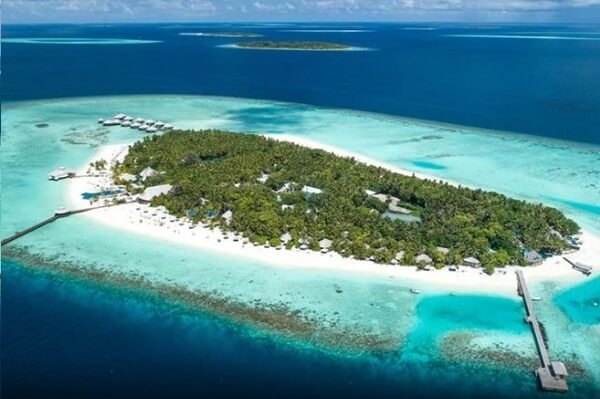 Domestic Flight + Speedboat Ride
Kihaa resort is only accessible by two means: a domestic flight and a speed boat thereafter. It takes 25 minutes from the Velana International Airport via domestic flight and 5 minutes by a speed boat to reach this resort.
The guests must inform the property at least 5 days prior to landing in Maldives. All the necessary flight details should be given to the concerned person of Kihaa in well in advance.
The transfer costs to this one of the most chosen destinations are as follows:
12 years old and above will cost you approximately USD 399, almost around USD 400
A child between 2 to 11 years old will cost you approximately USD 250
There is no charge for an infant below 2 years.
By Seaplane Transfer
There is no seaplane transfer service available as yet to this property. The best way to reach is only to take a speed boat ride from Velana International Airport. You have got to inform the property about your luggage too as there are certain luggage instructions to be followed.
We strongly suggest you to make an advance reservation for your suite / Overwater villa from this page here.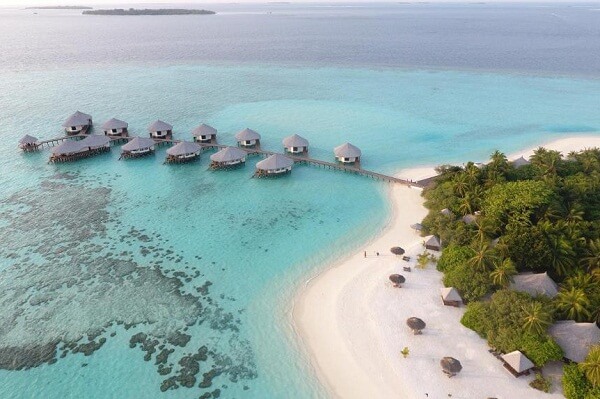 About Island Resort
The villas at Kihaa are magnificently luxurious and have the white sand beach facing views. There are bathtubs in almost all the bathrooms of the villas. The guests can enjoy sports activities such as the beach volleyball and yoga on the white sandy beaches of Kihaa resort. The most popular facilities in this resort are the bar, beachfront villas and swimming pool.
The visitors have shared outstanding experiences and have marked this resort as one of the most favorite family holiday resorts to visit almost every year. There are beaches that are defined as paradise on earth. This is the most visited place by the tourists from the western world as they would want to kill the chilly cold season with a little skip through the warm sandy beaches of Maldives.
Article first published on January 19, 2020.