This turtle-shaped mini island resort called the Gangehi in Maldives attracts you to pay a visit to this most romantic destination at least once. You will not be disappointed as this place has the most sought for things you are willing to sacrifice anything for and those are – Comfort, Experience and Privacy!
The Spa and Ayurvedic massages are something that you wouldn't want to miss at any cost. The book lovers can find a way out from this world in the magnificently arranged library of this resort. There is an access to many activities such as a gym, diving center and volleyball beach.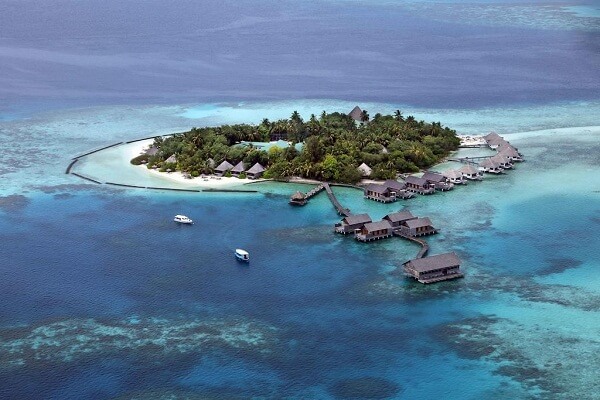 Each villa has a private pool each giving you an access to the most beautiful coral reefs and a private deck and terrace to laze around. You will definitely get drooled over its sumptuous meals. There is a hot and cold bathing facility in your bathrooms. This rare beauty in Maldives offers you the best oceanic views from almost all the villas.
Wondering how to reach it? Don't get boggled! Well, there is only one way for you to reach this romantic destination.
Speedboat Transfer
Unfortunately, speedboat option is not available as the distance between the Male International airport and the Gangehi Resort is way too much. You will need to consult about the transfer options with the resort staff at the time of booking a room.
Seaplane Transfer
This is the only transfer option left to reach this place. The property of the resort can be reached within 25 to 30 minutes. The charges for adults and children (aged between 2 and 12 years) per head for a round trip are USD 435 and USD 220 respectively. These are inclusive of all the taxes. Infants less than 2 years of age will receive a complimentary ride.
To make room, suite or overwater bungalow reservation, check here latest rates with best deals.
The transfer schedule operates from 09:00 a.m. to 03:30 p.m. you must inform all your flight details including the arrival and departure time to the resort staff at least 72 hours before you start your journey from home. This will bring down any future inconvenience to level zero.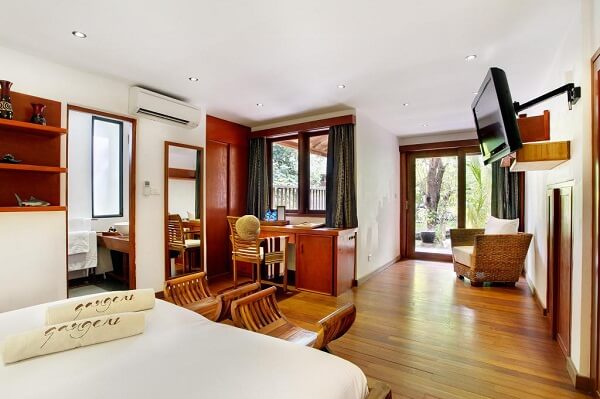 Article first published on January 31, 2020.
Related Articles
Most Beautiful Private Islands in the World