When we speak of having a gala time with our family or friends or even special ones, Maldives is the only place that gets into our mind. Why Maldives? Warm, sunny, clean and sandy beaches, and a multitude of water activities – this place has it all! This place sums up everything for all sorts of visitors.
Do you want to get into the middle of the ocean and explore the underwater world? Do you want to simply lay back and stretch on the warm sandy beach to absorb all the Vitamin D? Well, you ask and this place offers it.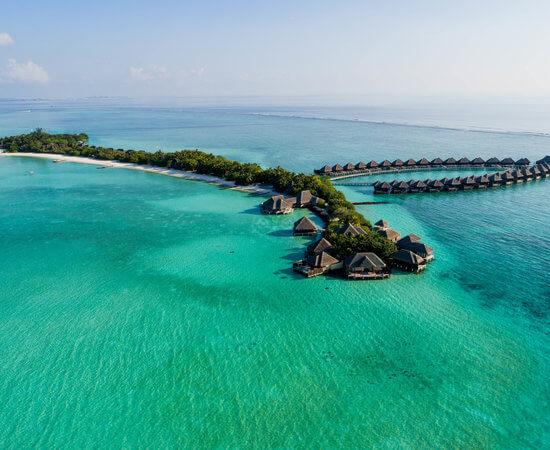 There is only one way to reach this heavenly place on that island. One plus point – the staff can also speak Chinese.
By Speedboat Transfer
You will take near about 15 minutes in a speedboat from Male International airport. You will need to inform the resort staff about your flight arrival and departure time schedule at least 24 hours before you start your journey from home.
The charges are as follows:
Adults will be charges USD 99 for a round trip which is inclusive of all the taxes.
Children between 3 and 12 years of age will be charged around USD 50 for a round trip which is inclusive of all the taxes.
Infants below 2 years of age can ride free, which means there are no charges applicable to them. Their ride is complimentary.
Please be noted that the above charges are not included in the room rates of the resort. And so, you are advised to check about all the charges with the staff at the time of booking a room. You also need to check if there are any luggage instructions for speedboat transfer as most of the resort do. This will keep you away from any future inconvenience.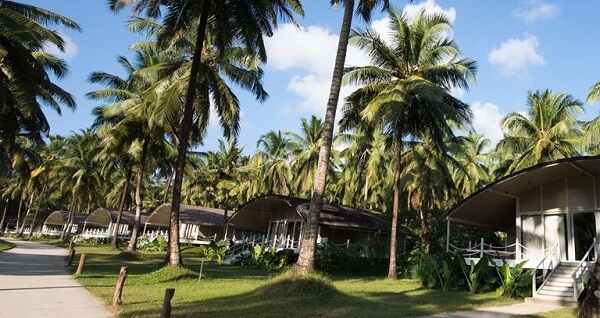 By Seaplane Transfer
The visitors need to be informed that there is no service of seaplane transfer available at the resort.
About Taj Exotica Maldives
Most of the visitors get addicted to the crystal clean waters of the ocean and take a dive in the heart of the ocean to explore the jaw-dropping underwater world. This experience seems very unusual to them all.
Taj Exotica Resort and Spa is one of the oldest chains of resorts in Maldives. They say it is also the first resort in that place. This resort is one of the best luxurious resorts on that island. The water sports activities seem limitless here – fishing, sea diving, windsurfing, snorkeling and many more.
Article first published on January 26, 2020.