Thinking about a long beach vacation? Planning to take your kids along with you to? There is not better option than Maldives! Reasonable and Comfortable – are the two adjectives that draw the attention of the visitors every year to it. The rest can blatantly enjoy loads of water sports activities along with snorkeling and sea diving.
People, who want to enjoy the sunset view, mostly prefer the beach side bungalows. People are fond of lying under the warm sun and relaxing the skin, mind and overall body on the warm sandy clean beach of Maldives. There's enough free Vitamin D available in this place.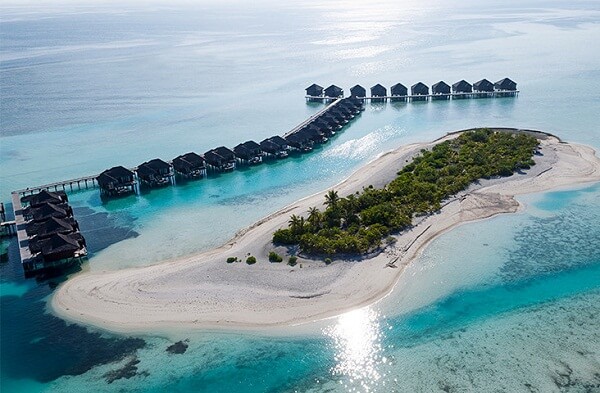 There is only one way to reach this beautiful paradise in Maldives.
By Speedboat Transfer
Once you get down at Velana International Airport, you need to wait for a speedboat. It takes about 35 to 40 minutes from Velana to reach Anantara Veli Resort. You can book a round trip; however, it is normally on sharing basis with the other guests.
The charge is as follows:
Adults – 18 years of age and over will be charged USD 259 approximately for a round trip. This charge is inclusive of all the taxes. However, it is not included in the room fare of the resort. You are advised to cross check with the staff about all this at the time of booking a room with them.
Also, please check if there are any luggage instructions for your speedboat travel as some of the resorts do. Do inform the resort about your flight arrival and departure details.
Please check this webpage to get latest and lowest prices with good customer support.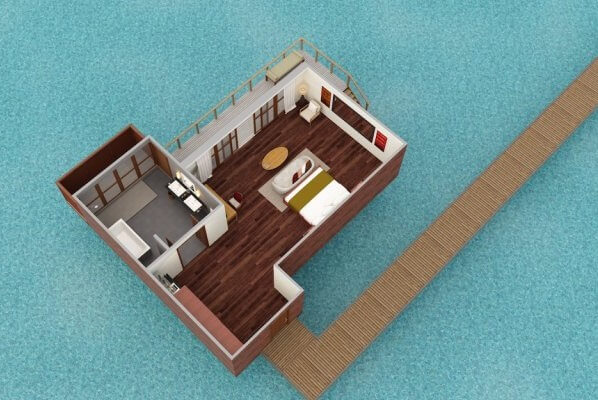 By Seaplane Transfer
There is no seaplane transfer service available at this resort.
This place is rated as one of the best resorts mostly by couples as there are two sister islands of this resort. These islands are the most sought for private places for newlyweds or couples.
About Anantara Veli Maldives Resort
Maldives, all surrounded by Indian Ocean, is a place where you can find total rejuvenation at reasonable costs. Be it with your family or friends or your special ones, you get space for everybody here in private beaches. There is plenty of room for all age groups.
Anantara Veli is one of the best resorts in Maldives. The staff is genuinely pleasant and welcoming. This resort shares 67 classic bungalows combining with luxurious amenities and world-class treatment to all. These overwater bungalows are so neatly arranged that you do not feel like getting out from this place even for a while.
Article first published on January 27, 2020.