Grandeur of nature blended with the world class luxury of the resort is all you can find here! The Maldivian culture that can be explored with the people servicing you at Nika and the food made by the trained local chefs in the resort will make your journey even more appealing.
Located on the Kudafolhudhoo island of Maldives, this place always welcomes you in a traditional style. Sports lovers can jump into water activities such as snorkeling, windsurfing and canoeing that will help you feel the magnificence of the very vast Indian Ocean. The attractive coral reefs in this resort are waiting for you to explore them.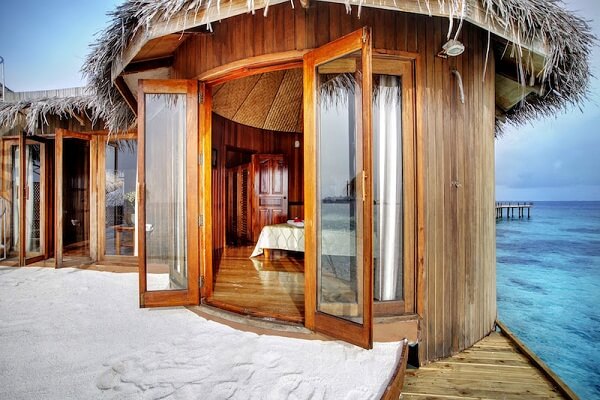 How to Get to Nika Island Resort and Spa Maldives
Your international flight will get down at Male International airport, one of the busiest international airports in Maldives. From here, you'll be taken to the resort's seaplane terminal. Let's see How to Reach Nika Island Resort and Spa Maldives?
By Seaplane Transfer
Normally, a seaplane takes 25 minutes from Male to reach Nika Island.
The round trip charges for seaplane including all the taxes are as follows:
Adults will need to pay USD 410 per head and Children aged between 2 years and 11 years will pay USD 205 per head for the transit.
The seaplane transfer charges include your baggage allowance of 20 kg (44lbs) per head and hand luggage allowance of 5 kg (11 lbs) per head. You will be charged additional USD 4 per 1 kg (2.2 lbs) per head in case there is any extra luggage found.
You can check our reservation link for easy bookings of an over water bungalow at Nika Island Resort and Spa Maldives and get big discount.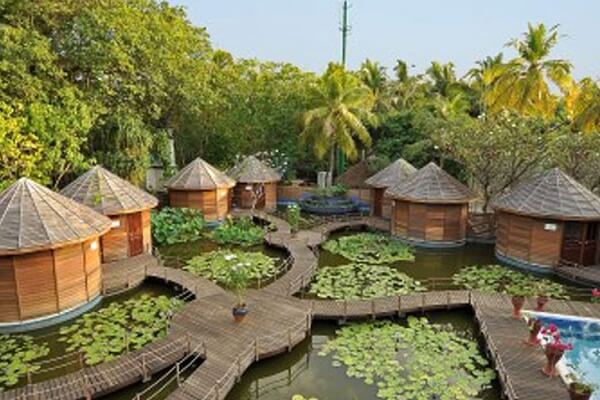 You must submit your flight's arrival and departure timing at least 96 hours before your date of arrival. This will ensure you a smooth and uninterrupted transit from Male to your resort.
All the seaplanes work during the daytime only. If your international flight leaves before 9:00 a.m. and/or comes after 3:30 p.m. then you will have to stay overnight in Male at your own cost.
About Nika Island Resort and Spa Maldives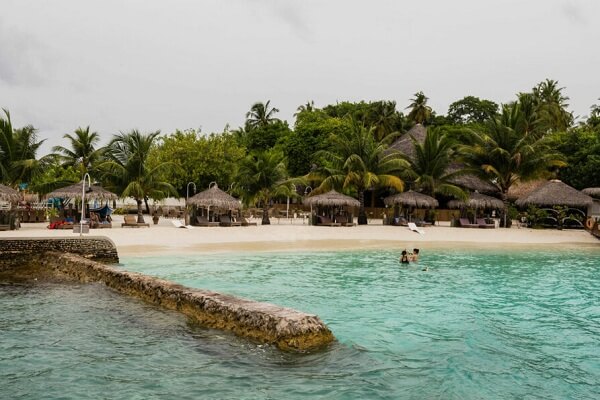 There are private beaches in case you want to stretch your legs and there is massage center where you can enjoy some relaxing massage and feel rejuvenated. Fitness lovers can hit the gym in the resort.
Overall, the journey to Nika Island is something that you will ever be able to forget for a lifetime!
Related Articles
How to Get to Kandolhu Maldives Resort
Article first published on July 9, 2020.